Write a Short Essay and Win $1,500!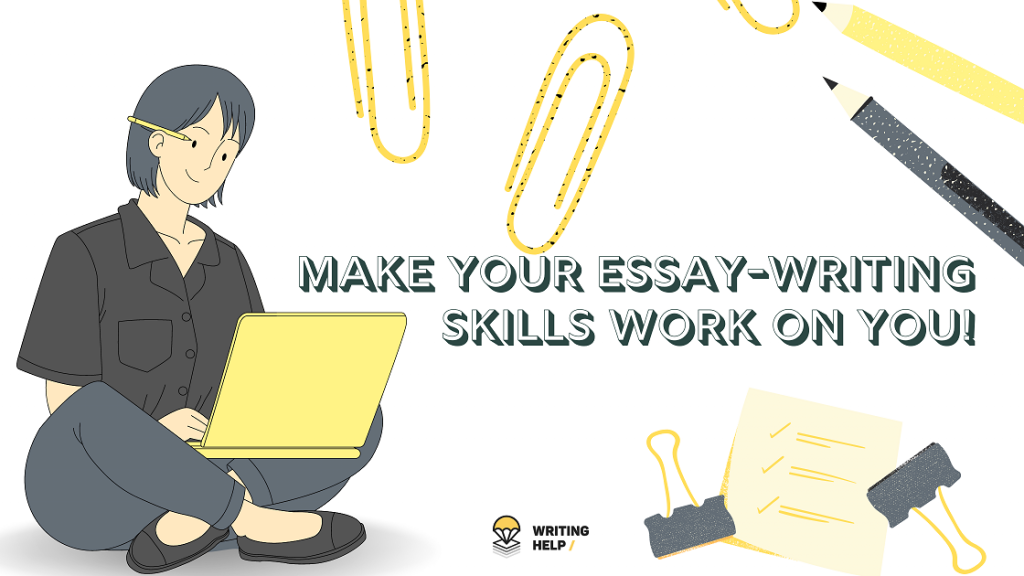 Are you a college student who enjoys writing? It's your chance to get a reward for showcasing your craft.
Writing-Help.com starts the Scholarship Essay Contest 2023. It is for students to display their academic talents, encourage peers to develop skills, and thus extend the community of aspiring writers.
What's more:
This contest is your opportunity to get a monetary prize for a writing assignment! Not a bad bonus for someone dealing with tons of academic papers in college, eh?
Details, Please!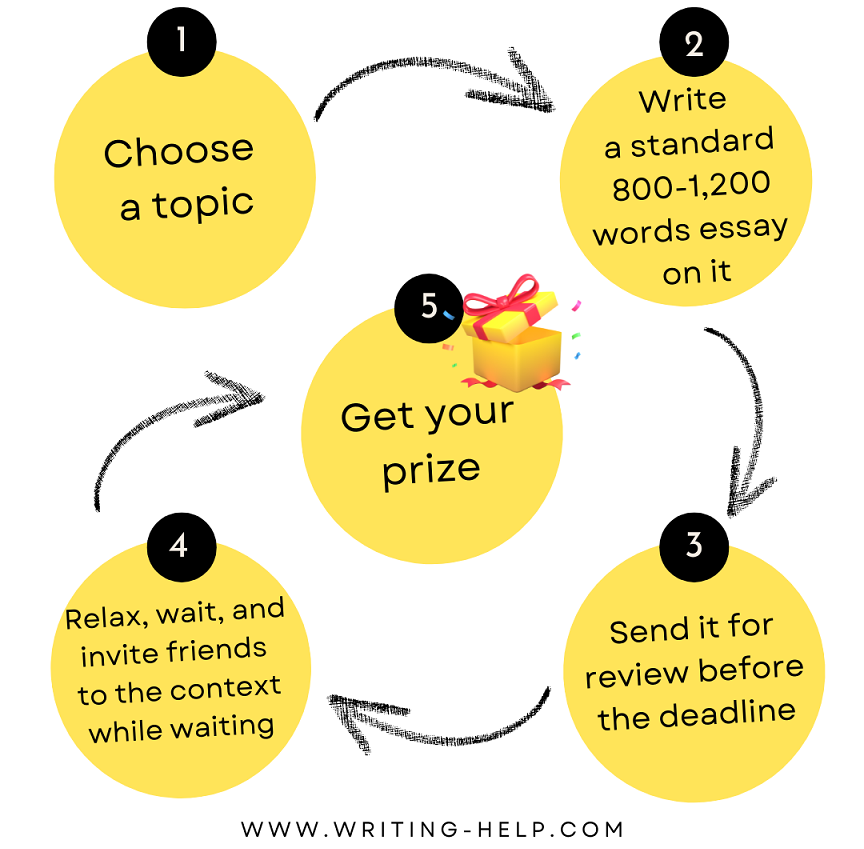 The Writing-Help Scholarship Contest 2023 is easy to join:
1. Choose an Essay Topic
We've got five for you to choose from:
The Power of Diversity and Inclusion. (Discuss the importance of diversity and inclusion in education, the workplace, or society. How does it contribute to innovation and progress?)
Technology and its Impact on Education. (Explore the ways technology is reshaping traditional educational models. What benefits and challenges does it present? Its role in bridging educational gaps.)
Climate Change and Sustainable Solutions. (Analyze the global climate crisis and propose innovative solutions. Discuss how education can drive awareness and action toward a more sustainable future.)
Cultural Preservation in the Digital Age. (Explore using technology to preserve and promote cultural heritage, traditions, and languages.)
The Power of Volunteering and Community Engagement. (Discuss the impact of community service and volunteering on personal development, social cohesion, and addressing local challenges.)
2. Follow the Guidelines
Every contest has rules for participants to follow if they want to win. We've designed the specific requirements for our scholarship competition so that everyone has a chance for success.
Write an 800-1,200 words essay in a basic format. Some minor word count deviations are possible but not desirable.
Ensure you write an original essay! No plagiarism or AI-generated texts are allowed. We'll run all works through reliable originality-checking tools, and we'll know if you cheat, don't even doubt it.
Your essay should be in English only.
Send your final draft in a PDF document.
Remember to include your email address in the document. Otherwise, we won't know how to contact you and give instructions on your prize collection.
3. Send Your Essay to Judges
The deadline for submitting your essay is December 20, 2023.
Our judges will review the works and reveal the winners' names (or nicknames) on February 25, 2024.
Please note: We won't check essays submitted after the deadline.
The seasoned writers of Writing-Help will read all the works and choose the best scholarship essays. To make things fair, we won't reveal the contestants' names to judges.
No matter how many essays we'll get from the contestants, we'll check all sent before the deadline.
Prize Pool
The winners of the top three places will get the following monetary rewards for their essays:
The 1st place – $1,500
The 2nd place – $750
The 3rd place – $300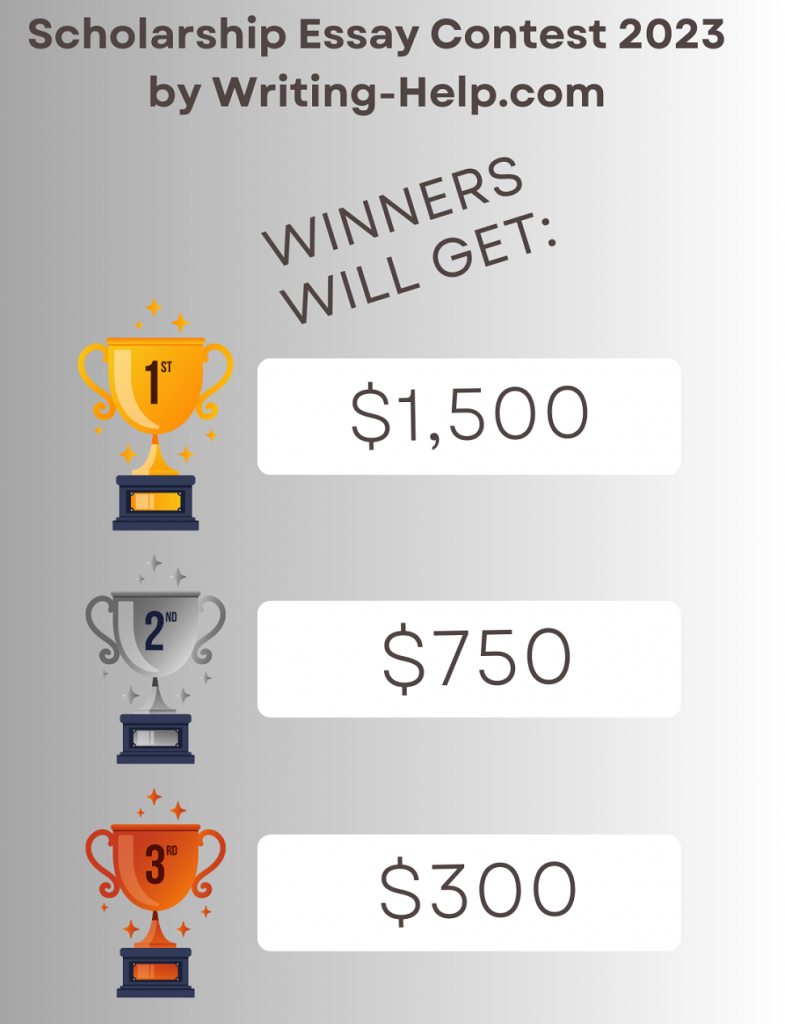 Ready to Enter?
Send your work to contact[at]writing-help.com before the deadline.
Applying for a scholarship is FREE, and no entrance fee is required.
The Scholarship Essay Contest 2023 by Writing-Help.com is an opportunity for college students to benefit from their skills. Our mission is to promote writing craft as something that's worth developing and impossible to substitute with AI. With this contest, we want to say that the game is worth the candle and encourage all aspiring writers to keep growing.
Since 2013, Writing-Help's professionals have provided students with academic materials, thus helping young authors polish their skills and say their word to the world. Ready to say yours?
Enter the Scholarship Essay Contest 2023, write your best essay, and win this writing battle of the year.